In our first blog on capital raising in Southeast Asia, Lee Bagshaw chats with Justin Hall of Golden Gate Ventures (GGV), an early-stage VC firm in Southeast Asia with over 23 investments to date. With offices in Singapore and San Francisco, GGV helps bridge Silicon Valley and Asia through investment, experience and networks. The firm invests in internet & mobile startups regardless of sector: including eCommerce, payments, mobile applications and SaaS platforms. In our discussion, Justin shares his view on Kiwi founders who might be looking at one of the world's fastest growing tech hubs, Singapore, to set up and raise capital.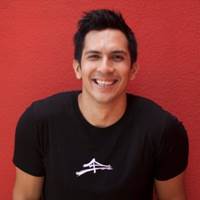 Golden Gate Ventures was an early investor in tradegecko, whose founders are Kiwis. Do you see many other foreigners arriving to base their tech startups out of Singapore?
JH: Absolutely. Government support in the wider region hasn't really kept up with entrepreneurial activity. Singapore is clearly the leader in terms of infrastructure, legal protections and ease of doing business. It is well positioned to become the 'Delaware of Southeast Asia'. It's an apt metaphor. In the US, Delaware is a small state, home to less than a million citizens, yet has more than a million incorporated companies, including 70% of the largest US companies and 60% of Fortune 500 companies. It has been able to achieve this status due to a proven track record, attractive corporate taxes and effective legal arbitration. Within Southeast Asia, there is no better place to incorporate a new company, particularly one seeking post-seed funding.
there clearly is an increasing amount of venture capital money flowing into the Southeast Asia in the tech space. Is there sufficient pool of quality companies already in the region to satisfy all the new funds?
JH:  No. The number of investable startups has not kept up with the level of investment fund formation. There has been a boom in new accelerators, incubators and VC funds, especially in Singapore, but this will not affect the supply-side for at least two or three years. Just to be clear, there are still plenty of investable startups in the region. Indeed, we're seeing some innovative companies cropping up every single day. But the level of institutional, non-traditional, corporate and even family money now coming into Southeast Asia is incredible.
people talk about eCommerce and more recently a Fin-tech boom specifically in Singapore. What other trends do you see in Southeast Asia?
JH: The main trends we see at Golden Gate Ventures are marketplaces, payments, logistics & infrastructure, and eCommerce. No surprises there. These industries are a good reflection of the qualities and characteristics on the ground in jurisdictions that are rapidly digitising but still in need of fundamental building blocks upon which larger, more varied and complex businesses can be built. These industries represent the capacity to, in short, allow customers to find any kind of product online, pay for those goods in a safe, secure, and easy way, and then have those goods delivered to their door. Once you build this capacity out, there is a powerful ripple effect to other vertical markets within the tech sector.
how far geographically are the VC's looking? If Kiwi entrepreneurs have a product which might be relevant to scale across Southeast Asia, should they get on a plane? 
JH: In Southeast Asia, investors are regionally focused which is perhaps not the norm. US VCs are typically local in mind-set, at least in the Valley. They can see a number of investable deals simply by looking in their immediate vicinity. Unfortunately, Southeast Asian investors don't have that quality or depth of deal flow available. Therefore, they should, and generally do, look at APAC as a whole. The one exception to this rule is perhaps Indonesia where some investors are able to focus exclusively on that market, simply due to its size and potential. Regional investors would potentially invest in New Zealand companies irrespective of its geographical constraints. However, such investors might question why a Kiwi team with a potentially investable product or service scalable across Southeast Asian markets wouldn't want to move their company into the region to attract customers more easily.
in your view, would Singapore based VC's look at investing directly into tech companies domiciled in New Zealand. What sort of company would be sufficiently interesting to make that worth their while?
JH: I don't foresee any problem with Singapore-based VCs investing directly into tech companies which remain domiciled in New Zealand. Many tech companies we've seen coming out of there are globally-focused, and if they're investable, Singapore-based VCs may well consider them. If, however, they're focused on Southeast Asian markets, I imagine being based exclusively in New Zealand will be a mark against them.
for those at an early stage, what is available for a company moving over, say from New Zealand, in terms of seed investment, accelerators and co-working spaces?
JH: Singapore has the most mature startup ecosystem in Southeast Asia, bar none. No other country in the region has a comparable level of seed investment, accelerators, or co-working spaces.
you described Singapore as the 'Delaware of Southeast Asia' – can you envisage Southeast Asian tech startups from across Southeast Asian and indeed from further afield re-domiciling there?
JH: Absolutely. Many funds are domiciled here, and as Southeast Asia becomes a more attractive investment region for global funds, I would anticipate that incorporation in Singapore will become a prerequisite for many investors. For post-seeded companies, setting up a Singapore HQ makes a lot of sense. We've encountered this many times already, and we will probably see this trend this accelerating in the coming years.
kiwi tech entrepreneurs might typically have looked to the US. What advantages does Singapore and Southeast Asia offer over the Valley and can the former act as a stepping stone to the latter?
JH: Successful companies in Southeast Asia are built for acquisition, and will become more attractive to potential acquirors as the region becomes increasingly lucrative as a market. The heterogeneity of Southeast Asia is a double-edged sword, in terms of language, development, culture and laws. While this makes it much harder to scale successfully from country to country, it also means that successful companies that are able to do so are highly defensible, even against larger, global competitors. Therefore, the easier path for these international companies looking to expand into the region is by acquisition.
If the ultimate intention is to conquer the US however, as a stepping stone, Southeast Asia would be a distraction. If the business model isn't global from the outset, then attempting to grow in Southeast Asia first, before moving to the US, could be like running a marathon before scaling Mount Everest.
by lee bagshaw, 8 July 2015